NEW T SHIRT AND POSTER DESIGN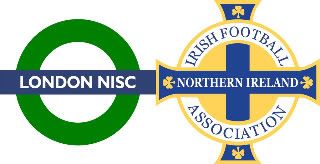 After some research, and invaluable help from several club members, our new T shirt design has been completed. Inspired by the information notice posters on the underground, the design lists Northern Ireland connections with London area clubs. It covers players, coaches and managers who are from NI and those who have played for NI at any level.

NOTE: the image shown here is low res for web view - the actual design is totally sharp.
This will be on the back of our new T shirts (details soon). It will also be professionally printed on good quality heavy weight paper as an A3 sized poster. All new and renewing members will get this poster FREE!
New and renewing members will also get our new stickers free - we have window stickers as well as normal vinyl stickers.